Global Gamers turns 5, celebrates with Xonotic!
Posted by C.Brutail on November 10, 2011

Friday, 11-11-11, Global Gamers officially turns 5 years old! - On behalf of the entire Xonotic community, CONGRATULATIONS GLOBAL GAMERS!
Global Gamers is an IRC network formed on a simple concept: gaming should be fun! To promote  that fun they host multiple game servers for classics like Quake2 as well as cutting-edge hits like BF3. For their birthday they'll have a small gathering in the #Home channel on Friday to kick off the festivities. On Saturday,  November 12th at 2pm CDT (8:00pm CET) they will launch a four-match Xonotic free-for-all contest! The player with the most frags combined in the four matches will win a prize! The matches will be held on Global Gamers' dedicated server, xonotic.globalgamers.net.
Note: the server is a Florida USA based server, so keep that in mind if you're worried about latency ;D
Meanwhile, be sure to try out all the fun game servers GG has to offer you, and don't forget to join their #Home and #xonotic channels (especially on Saturday ;) ). Please see the official announcement for this contest for more informaiton: http://www.globalgamers.net/?s=info&p=news&id=175
GG Global Gamers, and Happy 5th Birthday!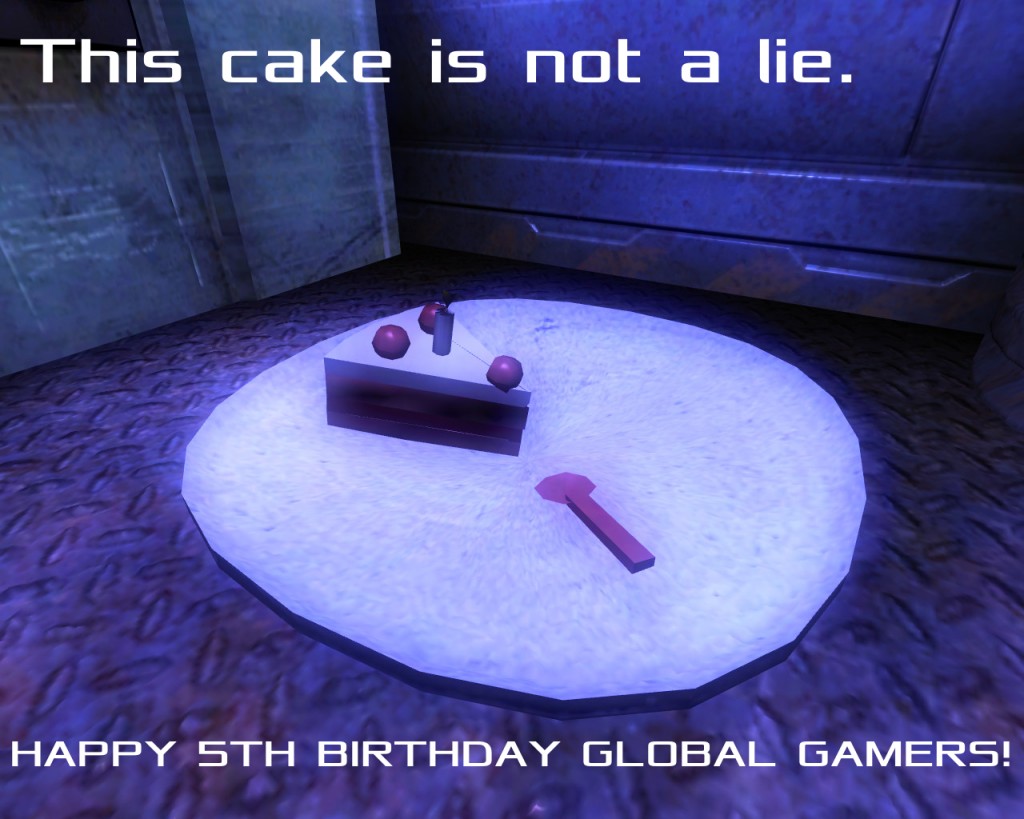 Xonotic is a fast paced first person shooter where crisp movement, nuanced weapons, and in-your-face action combine to create addictive arena-style gameplay.
Xonotic is free to play and modify under the copyleft GPLv3+ license. Download it today!